***Due to the potential impact from Hurricane Florence, More Than the Score has been cancelled for Saturday, September 15th. Please stay tuned as we may reschedule the event.***
If you wanted to build a machine that would distribute propaganda to millions of people, distract them from important issues, energize hatred and bigotry, erode social trust, undermine respectable journalism, foster doubts about science, and engage in massive surveillance all at once, you would make something a lot like Facebook. Of course, none of that was part of the plan.
Speaker: Siva Vaidhyanathan, Robertson Family Professor of Media Studies, College and Graduate School of Arts & Sciences
---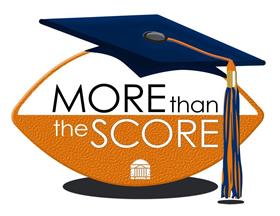 More Than The Score

On the mornings of home football games, distinguished UVA faculty give lectures on a variety of topics. Lifetime Learning partners with the Alumni Association to offer these public events. All talks are FREE with registration and held 10:00 – 11:00 am at Alumni Hall. Seating is limited. Visit our site for parking options.